Benefits of Installing Concrete Countertops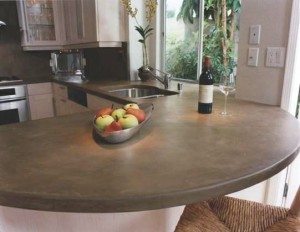 There are many benefits of installing concrete countertops you must consider if you are redesigning your kitchen. Countertops made of concrete are durable, affordable, and very attractive.
Today, concrete countertops don't look or appear as concrete at all. The material of concrete can be stained with colorant so it appears to look as gorgeous as marble. You can have etchings and carvings in the concrete to make it look like tile or have a unique design of your choice. Many people who look at well designed concrete have no idea that is what they are looking at.
Concrete countertops are significantly cheaper than any other type of material you might choose to put on your counters. Many people favor things like marble and granite but they choose a cheaper solution that doesn't look as nice. If you would like the look of marble or granite but you cannot afford them then you should consider concrete as the solution. This is the best option because of the affordability. Concrete is very low cost. The coloring and designs in the concrete can be customized to your choice which will make your kitchen unique and above all, the most affordable you have ever seen for so much class.
Concrete countertops are extremely durable and you don't have to worry about a need to replace the counters through the years. Concrete lasts for many years and much longer than most solutions. Concrete is capable of withstanding a lot of abuse and the look will not be damaged as it would with other materials. If you are looking for durability then concrete is the best solution for your kitchen.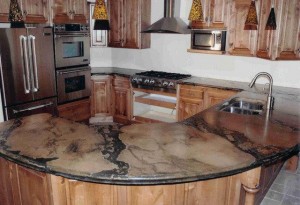 If you are redesigning the kitchen and looking for an affordable solution that is very durable then you should consider concrete countertops. You can design them with your own unique style to make your kitchen different from everyone else. You can also be sure that they will not be damaged over the years and they will last for many years to come. The great part about concrete is that it is an extremely affordable solution for anyone.