Concrete Contractors Are The Best Solution To Install Concrete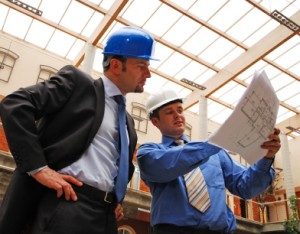 If you are thinking about redoing the driveway or a new concrete patio then your best option is to hire professional concrete contractors to do the job. They can provide professional looking work, artistic work, and in most cases their work will be guaranteed for a period of time.
Concrete contractors are skilled artisans or applicators. They can provide samples of the work they have done in the past through a portfolio. This will give you an idea of their style and the work they prefer to do. Keep in mind that if a contractor primarily focuses on interior work then you may not want them to do work outside for you. Find someone that is skilled in the type of job that you want to have done.
Not all concrete contractors install concrete flooring using the same approach. Some installers may apply stains to slabs that have already been cured for 60 days. It is also common for a contractor to apply staining a few days upon casting. They will use extra care when installing the slabs to ensure no damage occurs to the concrete.
Some concrete contractors and professional companies only allowed skilled but certified technicians to stamp patterns and use the color hardeners. This might be a good choice to verify which companies have certified installers. Having a certified installer not only gives you a good feeling about the job being done but it ensures that you can trust the company.
Work that is guaranteed is another reason to hire professional concrete installers that are certified. This can provide assurance in knowing that the work is guaranteed. If you have a chip in the concrete or a crack that needs repair then the contractor will come to your home and repair the broken concrete. The last thing that you want to happen is to hire someone that is not certified and find they will not give you a guarantee or come back and repair problematic concrete. It could become unsightly quickly and become an eyesore. A bad installation of concrete could become more expensive to repair than it would cost you if you had done it right the first time by hiring a professional.