Interlocking Paver: Add Décor to Your Driveway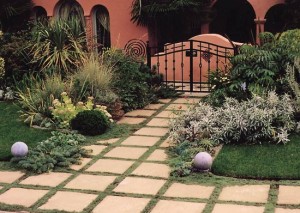 The paver interlocking is the latest addition to the pavement stones and stone patios. They are gaining popularity at a rapid speed because of their varied designs and extraordinary looks. Interlocked pavers look quite fascinating and can be used to decorate your porch, doorway, back yard. They give a very sophisticated look as well as easily blend with the environment or theme. The interlocked pavers are formed by patterning the concrete or stones in different forms. The paver interlocking can be done in a wide range of designs, textures, styles, sixes, colors and shapes as well.
Another added advantage of the concrete interlocking pavers is that they can be easily removed as well according to your convenience. Therefore if you want to reinstall them or want to add some other paver material you need not worry.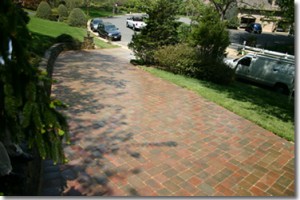 The two most popular styles of paver interlocking are interlocking brick paver and interlocking concrete paver. Let us discuss each one of them in detail.
Interlocking Brick Paver Stones: This form of interlocking pavers is the best substitute to reinstate driveways or sidewalks which have been wearing down. The brick interlocking pavers are mostly used in cold regions where there are chances of frost freezing on the ground. The interlocking brick pavers are a far more inexpensive alternative to replace the sidewalks or driveway area.
What give the interlocking brick pavers an edge over the asphalt or concrete pavers, is the cost value and the old world charm offered by it. The brick pavers are believed to last longer also because they allow contraction because of the space between them. Therefore you do not have to deal with the repair work of cracks. You can search for the interlocking brick pavers on the internet as well and with its help you can give a unique look to your yard which will surely win appraisals. The only precaution which you must take with these would be to get professional installers help who would place them accordingly.
Interlocking concrete paver: The interlocking concrete pavers are generally used for commercial purposes and a basic form of construction material. The advantages offered by an interlocking concrete paver are many such as:
These pavers are less expensive and are therefore easily available.
They can also be installed with ease which make them a hit among people.
The most famous interlocking paver designs available are Maduro, colonial, bravado wall, Creta wall, antiqued colonial, Victorian and Holland. With the help of interlocking pavers, you can add a touch of colors as well as various unique designs to your pool deck area, patio, driveway, walkway, roadway and sidewalks. The interlocking pavers provide a visual treat for your eyes and will easily grab the attention of anybody. They make a huge difference to your recreational area and add life to it by creating the best visual effect.