Giving a Natural Look With Brick Walkways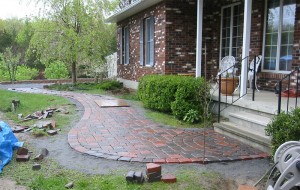 Several materials are needed to make a perfect landscape which is as unique and scenic as possible. One of such materials is brick walkways which can be utilized in different ways for improving the overall look of the landscape of your garden. Also, it makes a garden look natural and serene. It adds natural beauty to a garden and having a walkway of brick in your garden will also protect your lawn from unnecessary stepping. Brick walkways not only look quite attractive in a garden but are also very easy to be maintained.
Remember that while choosing the bricks for your walkway, you must make sure that the bricks are flat so that they are comfortable to walk on. You can create a walkway in different ways, including having all the bricks going in the same direction, having the bricks going diagonally or having bricks of different colors alternating. Each design of brick walkways provides a different appearance to the garden and you should try out and decide which one best suits your requirements and preferences. By installing a brick walkway, you will not only give a unique look to your garden but also prevent growth of any weeds.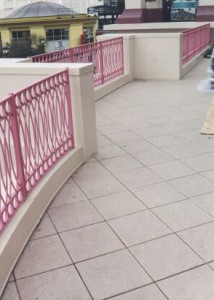 Brick walkways add a level of elegance and quality to your home entrance which is not able to be achieved through asphalt or concrete. Bricks come in a variety of shapes and colors, giving you a choice to select unique patterns and color schemes. In addition to that, installing a brick walkway does not require a lot of expertise. With a simple plan and basic knowledge, you can change your walkway and make it beautiful. There are several patterns of walkways that can be laid and the key to this is to make certain that the bricks interlock each other. This will be a crucial point in maintaining the walkway's integrity. Traditional rectangular shaped bricks are slip resistant and thus are safe for walking barefoot or in wet weather.
While choosing bricks for your walkway, make sure that they are not the type found in a fireplace. Paving bricks should not have holes that are found in normal bricks, and that is why they are safer and more durable for implementation on ground. Also make sure that the area on which you are going to install the walkway is secure and there are no utility lines or tree roots under the ground.
Clay based bricks for paving come in a variety of colors, including brown, green, cream, pink, red, orange and sparkling metallic touches. Some of the most popular patterns of brick walkways are basket weave, running bond, herringbone and stacking bond. Whatever pattern, color or design of walkway you choose, it will ultimately be a reflection of your own personal taste and style and will definitely give a touch of class to your home exterior.