Benefits of Garage Coating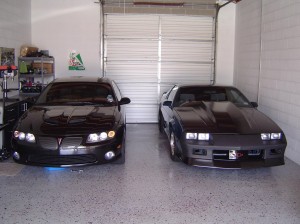 There are many benefits of garage coating that you might consider if you would like to fix up your garage. These benefits include increasing the longevity of your floor, improving the appearance, and having a floor that you are proud of.
A garage coating makes a garage look entirely different. You can change your plain old cement to a classy and glossy finished cement quickly and easily. When you use a coating on the cement the look and feel of the garage is something entirely new. The appearance looks much better and it is actually a room that you want to work in. Many men actually feel empowered when they make their garage look like a professional mechanics garage by coating the cement.
A garage coating is protection that ensures the cement will last for many years to come. This type of coating prevents cracks and problems with the cement that might occur due to moisture and other issues that are normal wear and tear. If you drop your tools on the cement or if you drop something heavy that chips the floor it can make the floor look really bad. When you coat the floor with something like epoxy it prevents chips and cracks. This means that you can increase the longevity of the floor by many years because chips and cracks will be prevented.
Cement doesn't feel right on your feet also. A garage coating can actually make a really big difference with the way the floor feels when you are standing on it. Not only can you have a high gloss floor but you can have a softer textured floor that is more comfortable to walk on. It collects less debris and it is also easier to keep clean. If your tires get hot they also will not burn the coating off or melt it.
There are many benefits of using garage coating on your floor. Many men dream of having a professional mechanic floor in their garage by coating it and giving it a high gloss shine. Even though you do completely change the look of the floor you are also protecting it from damage which increases the longevity for many years.