Select The Appropriate Patio Paver Stones To Suit Your Project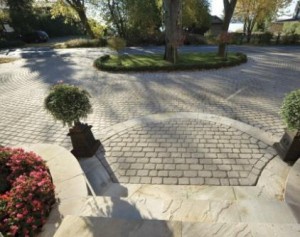 Paving Stones are used for paving any area – right from roads for vehicles to patio of a house and creating ornamental landscape designs.  Unlike the flooring done inside a building, where the surface should be completely covered with cement and mortar without gap, paving a patio, driveway, pathway or a landscape is different in that individual stones are laid with gap for draining of water.  For example your patio in front of the building where a drive way for stopping the visitor's vehicle to alight,  a pathway leading from the main gate to the entrance or a deck around the pool or a landscape of a garden are more exposed to sun and rain  because they are in the open.
This necessitates that instead of covering them completely with cement and mortar, individual stones are laid evenly with gaps in between, so that they resist sunlight or rainwater to seep through.  From centuries commencing from the Roman Architecture, a number of paving solutions in such open areas have been adopted and the surprising fact is they are withstanding the onslaught of nature all these years.  In Great Britain roads made of stone gobbles laid years back are still being used by Tourists even today.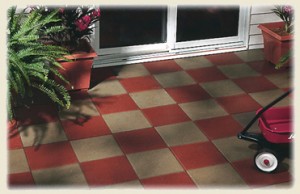 The Pavers products are innumerable and you will do well to know a few of them – Asphalt paving; Brick pavers; Concrete pavers; Stone pavers; Granite pavers; Travertine pavers; Porphyry Stones; Cantera stones; Mexican pavers; Cobble Stones; Sand Stones; Lime Stones; Slate tiles etc.  The modern construction methods have come far away from the usage of natural stones, which are of odd shapes and sizes and have started using invariably the manufactured stones, with specific and uniform sizes, assorted designs and colors to fit into any project.  Perfect matching has become possible by the usage of these manufactured designs in patios, drive ways, pathways and landscape designs.
Today you can select a suitable pavers-stone, depending upon the usage from – Concrete Paving Blocks of High Strength Pavers, Wetcast Pavers, Shortblasted pavers; Concrete gobbles and Combi-gobbles; Landscaping tiles of Chequred tiles, Shortblasted tiles, Washbeton, Etchblasted; Kerb Stones and so on. Of these, the Wetcast Pavers are ideal for open spaces like patios, pathways and drive ways, as they come with brightest colors with finer and deeper texture on the pavers face.  The finish options are – Coated; Shortblasted; and Shortblasted and Coated.
The advantages of laying these paverstones in your drive way, pathway, patio or pool decks are so many, when compared to other paving materials. Exceptional finish with bright colors ensure they will not fade out in exposure to the sunlight for years; reusable after for changes to underground utilities; cooler in summer making them ideal for patios, decks of swimming pools etc.; stronger in winter as they are not prone to cracking; non-slippery and so safe for walking on; environment friendly as they allow rain water to flow back into the ground through the sand joints; easy to install and no curing is necessary after laying; major cost saving because of economical price structure and availability of complete range for all applications.
So it is recommended that you plan your requirements of pavers stones with regard to the area to be covered and your budget proposals in consultation with your building contractor and go in for a most suitable paving solution for your patios.