Foundation Repair Companies and the Advantages of Slabjacking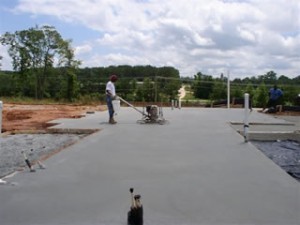 Slabjacking has many advantages, which is why many foundation repair companies practice this method. It is best used on slabs of concrete that are smaller jobs. Many of the advantages that companies find include noise reduction, weather, no damage to grass and lawns, and much more.
Foundation repair companies don't want to have any damage to a property when they repair a slab of concrete. Slabjacking is the best method when a small slab of concrete needs to be repaired and there is landscaping that needs to remain untouched. When slabjacking is performed there won't be any damages at all to surrounding grass or landscaping. The surrounding grass will not be dug up at all. You won't be required to reseed or wait for new grass to grow in the area where the slabs are repaired.
Many things that homeowners like about using foundation repair companies that practice slabjacking is that this method is not noisy and irritating. Many homeowner's associations prefer a minimal amount of noise associated with their foundation repair. This technique is not noisy with loud concrete slabs breaking. The dust and debris is kept to a minimal also. This makes the technique not only peaceful but not as messy.
Slabjacking is a method that foundation repair companies can perform in any kind of weather condition. You might find that some companies have to schedule on a nice day and if it is raining they will reschedule your appointment. When you hire someone that uses slabjacking then you can be sure the job is going to get done no matter what the weather conditions are.
There are many reasons that foundation repair companies practice slabjacking as a solution to fix slabs of concrete. This is because this method of repair has many advantages that you should consider. The technique is a quiet method, it can be performed in any weather condition, and it doesn't require tearing up your landscaping. This is a preferred method of repair and when you are looking for a contractor to repair your concrete you might want to ask them if they use slabjacking as a method.