Garden Pavers Can Really Beautify Your Home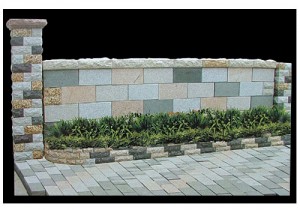 There is no doubt in saying the garden pavers can certainly enhance the overall appeal and beauty of the house. They add an element of interest, excitement and panache to every household. Though pavers are used at strategic places in the house, but garden pavers have a special charm as they enhance the very exterior décor of the house and highlight the feel of the planted saplings and blossoms to the fullest. When used for creating an edge around the flower, vegetable or plant patches, these pavers also protect the vegetation from getting trampled by all those who walk through your garden. In fact, you can also use the pavers for separating various species of plants and to create borders around sensitive plants that require special care. What is best is that they provide with a very aesthetic appeal to the entire garden and bring a charm to the house settings.
Types of garden pavers
There are various kinds of garden pavers that can be installed in your house as per your taste, need and requirement. Each paver's type has its peculiar quality and benefit.
The concrete pavers are strong and durable
Brick pavers are very convenient to install
Rubber pavers are safer and are skid- resistant
Stone pavers provide a great natural beauty
Bluestone pavers are versatile and classical
Flagstone pavers have very rich texture
Granite pavers add great rock feature in the garden
Paver lights have built- in lights to ensure safety at night
Inter- locking pavers are strong, flexible, can with stand harsh water and are available in many patterns and colors
Porous pavers reduce the water runoff, are permeable, avoid erosion and are eco friendly
Owing to the availability of so many great materials to build upon the garden pavers, an incredible selection of patterns, styles and colors of pavers are easily obtainable. This plethora of garden pavers allows the creation of the required theme and look in the garden. In fact, it also makes it possible to carry upon the same colors as used in the décor of rest of the house. If your house uses red bricks, then garden pavers with similar shade can actually compliment the entire scene beautifully.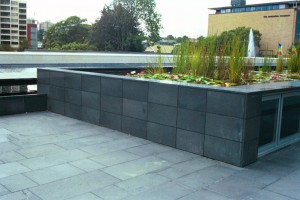 You may choose the garden pavers after much evaluation of how much they will cost you along with their installation charges. You may also install the pavers all by yourself if you are confident enough or may take professional help. Once you have them all installed nicely in your garden, just make sure you take proper care of them to keep the running long, enhancing the beauty of your house. Clean them on a regular note with the help of a good cleansing agent. Ensure that no grease, oil or grime stains are left not catered to. Also check for moss, efflorescence or algal growth to keep the pavers clean and shining. A good seal coating will help to strengthen and extend the life of the pavers. Harsh weather conditions and high usage after effects can be diminished by a glossy coating. Keep getting the garden pavers repaired from time to time to ensure they run long and serve the best of their purposes.