Bring Forth Elegance in Front of Your House With Concrete Pavers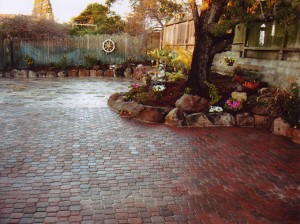 The first impression is the best impression – and that's what your patio, whether it is a drive way or walk way can give your house. The interior decorations come into reckoning only after a visitor enters your house, passing the pathway and so it is needless to mention where you should start planning the beauty of your home construction.
Apart from adding beauty and elegance, concrete pavers used for pathways, drive ways and pool decks should be sturdy, not to crack, sag, shift or separate for a very long time of constant usage. The strikingly advantageous phenomenon about paving any outer area of your house like the patio with stones is in the event of getting stained, marred by paint or oil, or damaged by any other means, they can be taken out individually and replaced with good ones to give a permanent good looks of the surface as it was before.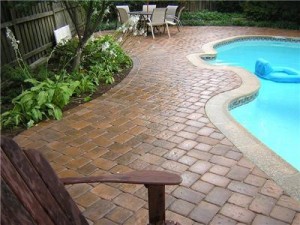 Over years pavements have been laid by builders using the varieties of conventional items like – bricks; stone tiles; stone steps; stone cobbles; stone circles; and stepping stones. But modern building technologies have invariably selected pre-designed concrete blocks, with an array of colors and patterns to suit the construction in question – a house, a villa, a bungalow or for that matter a modern office building. So the designers of today can make a perfect match for the construction project for a paving stone drive way, pathway, deck, or a complete landscape design.
As there are a variety of choices to choose from, the first and foremost thing is to plan your requirements in relation to the area to be covered with paving stones and the budget that you can afford. Then you can make the selection, in consultation with the paving stone suppliers and your contractor for a simple, economical, durable and in fact maintenance free paving solution for your project.
Updated technologies of construction materials have given the scope for concrete interlocking paving stones, which can be laid with both mortar and mortar-less techniques for your patio, drive way or pathway. When compared to traditional paving stones and methods used for your patio, drive way or pathway – like complete concrete flooring, stamped concrete flooring, Asphalt, Brick, Flagstone, or Gravel, the modern paving stones pre-designed have a lot of advantages.
High durability – with extreme flexibility making them last for longer years; low maintenance as stained or marred paving stones can be easily flipped and replaced; high repairability as each paving stone is small and uniform in size and so they can be replaced with fresh ones, exactly as they were before when they were new; high in appearance as they are made available in wildest range of surface finishes, shapes, colors, and sizes with wide variety of designs to choose from.
With a number of advantages offered by the modern paving stones with unrivaled beauty, low maintenance and upkeep and cost efficiency because of prices to suit any budget, you can go in for a properly laid paving stone installation for an economical project to augment the elegance of your home.